Call for papers
Edited by Gregory Dussor and Kristian Agmund Haanes
The Journal of Headache and Pain invites participating authors to submit their manuscripts to our Collection on Neuroimmune Interplay in Headache. This collection will explore the latest research on the molecular and cellular mechanisms of migraine-associated neuroimmune interplay, as well as the clinical implications of these findings.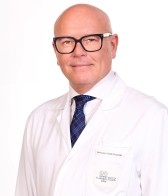 Edited by Christian Lampl
The Journal of Headache and Pain invites participating authors to submit their manuscripts to our Collection on European Headache Federation (EHF) reappraisal of standard of care preventives in migraine.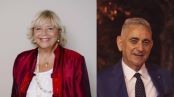 Edited by Dr. Matilde Leonardi and Dr. Paolo Martelletti
The Journal of Headache and Pain is calling for submissions to our Collection on One Health for Headache. This Collection aims to create a cross-disciplinary space for those working within and across clinical, social, and public health paradigms to address and reduce the burden of headache globally and reduce disability from this major non-communicable disease.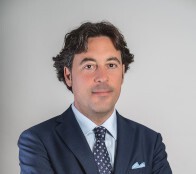 Edited by Dr. Gianluca Coppola
The Journal of Headache and Pain invites participating authors to submit to our Collection on Chronic Headaches and Medication Overuse. This thematic series intends to approach chronic headache and symptom overuse from a broad and multidisciplinary perspective centred on these and other unanswered concerns.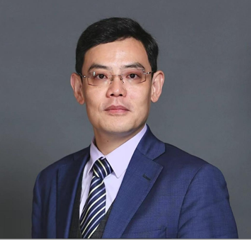 Edited by Yonggang Wang
This thematic series aims to provide a collection of papers addressing the novel pathophysiology and developing neuroimaging-guided treatments for headache disorders.
Read more about the scope of the series and contribute with your own research and review articles.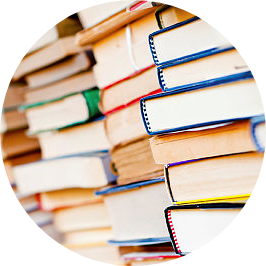 Click here to see the article collections and thematic series that the journal has published in recent years.
Visual Abstracts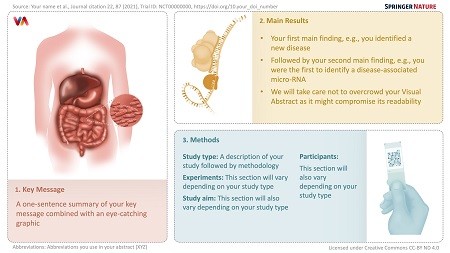 The Journal of Headache and Pain encourages authors to submit a visual abstract as a supplementary file along with their manuscripts.
As an author submitting at The Journal of Headache and Pain you are entitled to a 20% discount on professionally produced visual abstracts. Click here to find out more about the service, and your discount will be automatically applied when using this link.
Read More
Recently Published Visual Abstracts
Articles
Editorial | 2 December 2020
Migraine remains second among the world's causes of disability, and first among young women: findings from GBD2019
T. J. Steiner, L. J. Stovner, R. Jensen, D. Uluduz and Z. Katsarava
Review article | 13 February 2020
Gut-brain Axis and migraine headache: a comprehensive review
Mahsa Arzani, Soodeh Razeghi Jahromi, Zeinab Ghorbani, Fahimeh Vahabizad, Paolo Martelletti, Amir Ghaemi, Simona Sacco and Mansoureh Togha
Research article | 7 April 2020
Real-life data on the efficacy and safety of erenumab in the Abruzzo region, central Italy
Raffaele Ornello, Alfonsina Casalena, Ilaria Frattale, Amleto Gabriele, Giannapia Affaitati, Maria Adele Giamberardino, Maurizio Assetta, Maurizio Maddestra, Fabio Marzoli, Stefano Viola, Davide Cerone, Carmine Marini, Francesca Pistoia and Simona Sacco
Research article | 1 June 2020
A prospective real-world analysis of erenumab in refractory chronic migraine
Giorgio Lambru, Bethany Hill, Madeleine Murphy, Ivona Tylova and Anna P. Andreou
Consensus article | 16 June 2020
European headache federation consensus on the definition of resistant and refractory migraine
Simona Sacco, Mark Braschinsky, Anne Ducros, Christian Lampl, Patrick Little, Antoinette Maassen van den Brink, Patricia Pozo-Rosich, Uwe Reuter, Elena Ruiz de la Torre, Margarita Sanchez Del Rio, Alexandra J. Sinclair, Zaza Katsarava and Paolo Martelletti
Research article | 13 October 2020
Headache characteristics in COVID-19 pandemic-a survey study
Özge Uygun, Mustafa Ertaş, Esme Ekizoğlu, Hayrunnisa Bolay, Aynur Özge, Elif Kocasoy Orhan, Arif Atahan Çağatay and Betül Baykan
Research article | 2 March 2020
Comorbid and co-occurring conditions in migraine and associated risk of increasing headache pain intensity and headache frequency: results of the migraine in America symptoms and treatment (MAST) study
Dawn C. Buse, Michael L. Reed, Kristina M. Fanning, Ryan Bostic, David W. Dodick, Todd J. Schwedt, Sagar Munjal, Preeti Singh and Richard B. Lipton
Research article | 29 July 2020
Factors associated with the presence of headache in hospitalized COVID-19 patients and impact on prognosis: a retrospective cohort study
Javier Trigo, David García-Azorín, Álvaro Planchuelo-Gómez, Enrique Martínez-Pías, Blanca Talavera, Isabel Hernández-Pérez, Gonzalo Valle-Peñacoba, Paula Simón-Campo, Mercedes de Lera, Alba Chavarría-Miranda, Cristina López-Sanz, María Gutiérrez-Sánchez, Elena Martínez-Velasco, María Pedraza, Álvaro Sierra, Beatriz Gómez-Vicente, Juan Francisco Arenillas and Ángel L. Guerrero
Research article | 9 June 2020
Multidimensional assessment of the effects of erenumab in chronic migraine patients with previous unsuccessful preventive treatments: a comprehensive real-world experience
Antonio Russo, Marcello Silvestro, Fabrizio Scotto di Clemente, Francesca Trojsi, Alvino Bisecco, Simona Bonavita, Alessandro Tessitore and Gioacchino Tedeschi
Research article | 24 September 2020
Impact of coronavirus disease 2019 (COVID-19) pandemic on patients with migraine: a web-based survey study
Jasem Y. Al-Hashel and Ismail Ibrahim Ismail
Publication years: 2020-2021
Source: Web of Science, data collected: March 2023
Aims and scope
The Journal of Headache and Pain is a peer-reviewed open access journal specifically dedicated to researchers involved in all aspects of headache and related pain syndromes, including epidemiology, public health, basic science, translational medicine, clinical trials and real-world data. With a multidisciplinary perspective, The Journal of Headache and Pain covers headache medicine and related pain syndromes in all medical disciplines and particularly encourages clinical, translational and basic science submissions in the areas of pain management, genetics, neurology and internal medicine. Read more.
Training Course in HEADACHES

UnitelmaSapienza announces a new online Training Course for graduate healthcare professionals interested in headaches.
- Public Health Priorities
- Biopsychosocial Burden
- Economic Problems and Barriers to Treatment
- WHOiGAP Global Action Plan on Neurological Disorders
- Sustainable Development Goal SDG3 as a Pillar of Education
40 free scholarships are available on a first-come first-served basis for registrants from Low or Medium Income Countries (according to World Bank parameters).
For more information, or to register for the course, click here.
Exploring SDG3: Good Health and Wellbeing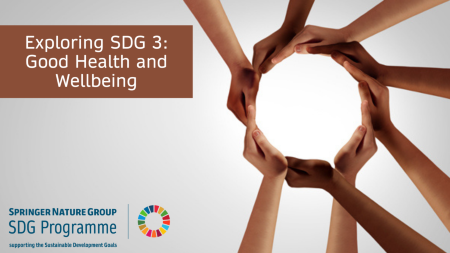 Collaborative evidence-based approaches to public policy and healthcare policy and practice are essential, not only in addressing inequalities but also in building trusted sustainable ways forward in which to ensure good health and wellbeing for all. The Journal of Headache and Pain supports submissions that address the SDG3 targets and indicators.
Read More

Scriptinator is an online platform designed to help students learn better. No more searching through libraries for hours, Scriptinator delivers high-quality, verified content in the form of Springer book chapters and journal articles based on extracted keywords using an artificial intelligence machine learning model.
You can now create an account and test it for free for 7 days.
Read More
European Headache Federation School of Advanced Studies
The European Headache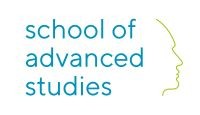 Federation School of Advanced Studies (EHF-SAS) aims to support headache science and offers young EU scientists high quality educational activities to enhance their critical spirit and skills to face headache medicine from a multidisciplinary perspective.
The EHF-SAS covers the richness and diversity of headache medicine fields, including basic science, clinical science, and diagnostic science, and places an emphasis on collaborative projects. The European Headache Federation will support its fellows' activities allowing them to independently build their own plan sided by the EHF-SAS Scientific Committee.
Editorial Board Spotlight
Igor Petrušić MD, PhD, (radiologist, pain medicine specialist trainee, and clinical neuroscientist) is a senior research associate at the Laboratory for advanced analysis of neuroimages, Faculty of Physical Chemistry, University of Belgrade, Serbia. He has a great interest in developing electrophysiological and neuroimaging protocols in migraine with aura research, primarily focused on discovering biomarkers for different levels of migraine aura complexity. He also aims to incorporate a multidisciplinary approach in headache research to boost advancements in the diagnosis and prediction of treatment outcomes.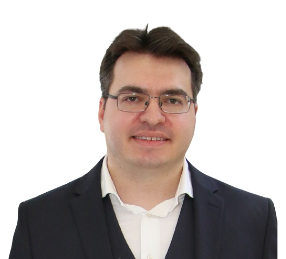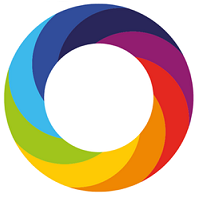 Click here to view which articles were talked about the most last month!
Annual Journal Metrics
2022 Citation Impact
7.4 - 2-year Impact Factor
7.1 - 5-year Impact Factor
2.002 - SNIP (Source Normalized Impact per Paper)
1.593 - SJR (SCImago Journal Rank)

2022 Speed
2 days submission to first editorial decision for all manuscripts (Median)
49 days submission to accept (Median)

2022 Usage
4,377,089 downloads
9,457 Altmetric mentions
ISSN: 1129-2377 (electronic)
ISSN: 1129-2369 (print)