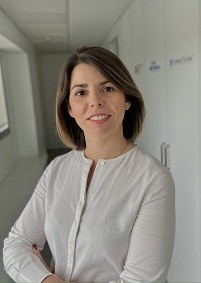 Please briefly introduce yourself, your field of expertise, and the context/premise of your article.
I am a neurologist from Barcelona, Spain. I did my neurology training at Vall d'Hebron University Hospital, where one of the first Headache Units in Spain was created back in 1986, which is lead nowadays by Dr. Pozo-Rosich. During my residency, I became interested in the semiology and pathophysiology of headache. This drove me to apply for grants to further specialize as a Headache clinical research fellow. Today I feel proud to be one of the headache-specialized neurologists and research members at the Headache Clinical & Research Group at Vall d'Hebron University Hospital and Institute of Research (VHIR).
In 2018, I attended The European Headache Federation School of Advanced Studies (EHF-SAS) which offers a high-quality educational program to young scientists with interest in headache. The opportunity of writing a joined review about migraine chronification started there, as challenged ourselves to do a collaborative project together, which was not easy as there were many of us coming from different professional settings and backgrounds.
Could you please give a short summary of your article and its findings/conclusions?
Migraine can become chronic, this means that in some patients the frequency of attacks increases, usually gradually, to be frequent (more than 15 headache days/month). Chronic migraine is disabling and is correlated with an increase use of acute medication, high medical care needs, high costs and reduced quality of life for the person and their direct family, social and work environment. 
In this review (Torres-Ferrús, M., Ursitti, F., Alpuente, A. et al. From transformation to chronification of migraine: pathophysiological and clinical aspects. J Headache Pain 21, 42 (2020). https://doi.org/10.1186/s10194-020-01111-8), we tried to dissect the underlying known pathophysiological changes both at a central and peripheral neurological functional and structural level. In the literature, we found published studies which have tried to identify factors associated with migraine transformation from different perspectives including clinical characteristics, genetic and epigenetic findings, molecular and biomarker research, neurophysiology, animal models and neuroimaging studies.
What are the implications of your article's findings or the conclusions that could be drawn for practice, research, policy, or public health?
A better understanding of the underlying pathophysiological changes that drive an episodic migraine to become chronic will help us define evidence-based strategies to treat our patients. Especially important in this regard, is the identification of modifiable risk factors as caffeine misuse, body weight gain and, sleep disorders amongst others. If untreated these can increase the risk for migraine chronification and migraine-related disability, leading to a decrease in the quality of life and adversely affect treatment outcomes. Besides, chronic migraine pathophysiological changes could help us to discover new disease biomarkers or even future chronic migraine specific treatment targets.
Where do you think the knowledge gaps still lie, and what challenges does this research face in the future?
In order to identify factors associated with chronic migraine, the majority of studies have tried to address this question from different perspectives with retrospective approaches or by comparing cohorts of episodic, chronic migraine patients and controls. One of the most challenging strategies will be to perform long-term longitudinal studies for the purpose of monitoring chronification associated changes and describe baseline characteristics or early changes that could lead to a point of no-return in chronification. Another challenge which needs to be addressed in chronic migraine research is the frequent comorbidity with other disorders, especially psychiatric or chronic-pain related disorders, which overlaps with chronic migraine and makes it difficult to distinguish specific migraine-related changes.
Finally, are there any new developments in research surrounding chronic headache or pain etiology that you think are particularly exciting?
I think that the scientific community is pretty sure that migraine, but especially chronic migraine pathophysiology does not depend on a single pathway disruption. So, I believe that it is important to keep open all of the research approaches. Currently and after CGRP launch, it seems clear that not all patients have CGRP dependent migraine. So I am sure that research on other neuropeptides will rapidly open the possibility for new migraine targeted-therapies.