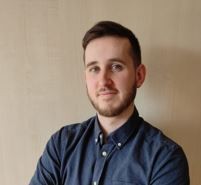 Javier Trigo is a general neurologist and clinical research. Is is currently researching on COVID-19 headache.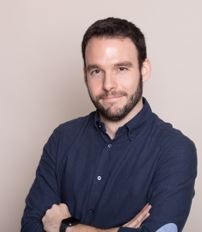 David García-Azorín is a neurologist and clinical researcher
focused on headache disorders. His main areas of interest are headache in the emergency room, other headache disorders and recently, headache in COVID-19
Please briefly introduce yourself, your co-authors, your respective fields of expertise, and the context/premise of your article.
We are a group of researchers focused on clinical research. Most of us are neurologists, which collaborate with the engineer team of the Imaging Processing Laboratory. Most of our contributions were related with the clinical characterization of migraine, other primary headache disorders, as nummular headache and some secondary headaches, including alcohol-induced headache, and headache in cerebral venous sinus thrombosis. We have also contributed to the description of some cranial neuralgias, with some publications about occipital neuralgia and terminal branch neuralgias. The COVID-19 pandemic interrupted all our clinical and research activities, but it also offered an excellent opportunity to study about the COVID-19 related headache.
Could you please give a short summary of your article and its findings/conclusions?
Headache is one of the commonest symptoms of COVID-19. In our series, approximately a fourth of patients described it. In the present study (Trigo, J., García-Azorín, D., Planchuelo-Gómez, Á. et al. Factors associated with the presence of headache in hospitalized COVID-19 patients and impact on prognosis: a retrospective cohort study. J Headache Pain 21, 94 (2020). https://doi.org/10.1186/s10194-020-01165-8), the research question was why some patients present headache during the course of the COVID-19 disease while other patients deny it. We compared a significant number of demographic variables, clinical symptoms and laboratory parameters. After adjusting for the different confounders and effect modifiers, we observed that some symptoms were more frequently described by patients with headache, including anosmia, myalgia and fever. In addition, the inflammatory response seemed less severe, since they had lower levels of C-reactive protein, D-dimer, Lactate Dehydrogenase, ferritin or interleukin-6; while lymphocyte count was also higher.
Indeed, we observed that patients with headache had a lower all-cause in-hospital mortality, when compared with patients without headache. Given that patients with headache were younger, more frequently female and with a better baseline situation, we had into account all those variables into the mortality risk analysis, and headache was still a factor associated with a better prognosis.
What are the implications of your article's findings or the conclusions that could be drawn for practice, research, policy, or public health?
Headache is one of the most disabling symptoms of COVID-19. The findings of our study may suggest that it could be related with a more efficient immune response. Further researchers have analyzed the inflammatory response in patients with headache, compared with those without headache. One of the lessons from our study is that those calculations should always be adjusted for all the relevant covariates, including age, sex of patients, presence of comorbidities. The reason is that patients with headache seem to have a different demographic profile, and even when a study do not find statistically significant differences when comparing patients with and without headache, this may be related with a lack of power of the study, if the sample size is modest.
The study of different novel and repurposed drugs for the treatment of COVID-19 has not yielded the expected results. The better understanding of the pathophysiology of headache could give important insights, since in patients with headache, the innate and acquired immune response is capable to effectively defeat the virus.
Where do you think the knowledge gaps still lie, and what challenges does this research face in the future?
We think that there is still an important gap in terms of how SARS-CoV2 produces neurologic manifestations and, more specifically, how it causes headache. It has been hypothesized with a direct invasion of the virus into the central nervous system or hypoxia as cause of the headache, however it seems that in most patients, the most plausible hypothesis is that headache in COVID-19 may share criteria and mechanisms with headache related to systemic viral infections.
Next steps should analyze the changes in neuroimaging in patients with acute and persistent headache after COVID-19, and which treatments are most effective in the treatment of this disabling symptom. The frequency and causes of the persistence of headache after the acute phase of the disease are still uncertain.
Finally, are there any new developments in research surrounding chronic headache or pain etiology that you think are particularly exciting?
The phenotypic characterization of secondary headache disorders may help us to better understand the pathophysiology of primary headaches. Personal and familiar biology may influence on the risk of having certain phenotypes, as migraine-like phenotype; however, the influence of environmental factors may be also critical. The more we understand the causes, the closer will get from the cure and effective treatments.