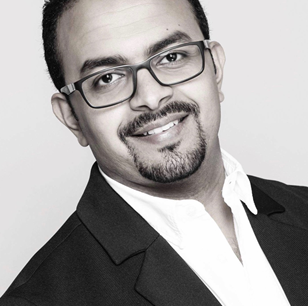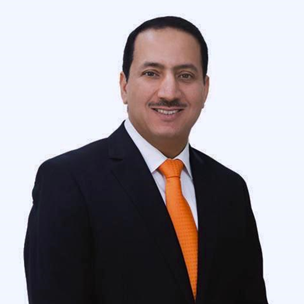 Please briefly introduce yourself, your co-authors, your respective fields of expertise, and the context/premise of your article.
Dr Ismail Ibrahim Ismail is a neurology specialist who graduated from Alexandria University, Egypt in 2006, and received a master's degree in neuropsychiatry from the same university in 2013. He became a Fellow of the European Board of Neurology (FEBN) in 2017, and he received MRCP Specialty Certificate in Neurology in 2019. He is currently running neurology clinic in Ibn Sina hospital, Kuwait since 2013. Dr Ismail has been involved in a number of research trials, and he has several international publications, book chapters, and presented research in several international conferences.
Dr Jasem Y. Al-Hashel is an adult neurology and headache consultant. He completed his neurology residency as well as his fellowship in headache and Botulinum toxin injection at McGill University, Canada. He is board certified from the Royal college of Physicians and Surgeon of Canada (FRCPC), American fellowship in Headache Medicine (FAHS) and Canadian fellowship in Headache Medicine from McGill University. He is currently an associate professor of neurology at Kuwait University, the Chair of the Faculty of Neurology in Kuwait and the President of Kuwait Neurological Society and the Vice President of Pan Arab Union of Neuroscience (PAUNS)
Could you please give a short summary of your article and its findings/conclusions?
In our study ( Al-Hashel, J.Y., Ismail, I.I. Impact of coronavirus disease 2019 (COVID-19) pandemic on patients with migraine: a web-based survey study. J Headache Pain 21, 115 (2020). https://doi.org/10.1186/s10194-020-01183-6) we aimed at investigating the "real-world" impact of COVID-19 pandemic on patients suffering from migraine, and on the quality of care they received during this unprecedented healthcare crisis. We also aimed at identifying risk factors for poor outcomes in those patients.
We conducted a web-based survey study that assessed multiple domains including demographic variables, frequency and severity of migraine attacks, patient's ability to get proper medical care, symptoms of depression, anxiety, insomnia, perceived stress, analgesics overuse, the use of other traditional/alternative remedies, and other patient's COVID-19-specific concerns during the pandemic.
A total of 1018 patients with migraine were recruited from our headache clinic registry at Ibn Sina hospital, Kuwait, and via several social media outlets. We found that COVID-19 pandemic had an overall negative impact on those patients, as more than half of the respondents experienced increase in migraine frequency and worsening of headache severity, in comparison to the pre-pandemic period, and around 10% transformed to chronic migraine. This was understandably accompanied by overuse of analgesics and acute migraine treatments, use of traditional/ alternative remedies, however, few patients visited ED, probably for fear of contracting the virus.
We also found that female gender, shorter disease duration, having difficulty in getting medications, lack of communication with treating neurologist, non-compliance to treatment, and working during the pandemic, had a statistically significant correlation with worsening of migraine symptoms. Moreover, symptoms of anxiety and/or depression, disturbance of sleep and eating habits, lack of regular exercise, overuse of analgesics and use of traditional medicine, were significantly higher in this group.
What are the implications of your article's findings or the conclusions that could be drawn for practice, research, policy, or public health?
The ongoing threat of COVID-19, or other future pandemics, will require long-term strategies to deliver quality care for patients with migraine. Telemedicine has become an essential modality for headache specialists. We believe that communication with the treating neurologist, regardless the method itself, is of utmost importance to good outcome. We should prepare our patients with "rescue care" plans and self-administered therapies, to keep patients away from ED and limiting their exposure to COVID-19. Also, home delivery of medications was done successfully in Kuwait during the lockdown period. Patients with migraine should be educated and advised to stick to their previous routine as much as possible. Maintaining regular sleep hygiene, healthy diet, and good hydration are important, in addition to avoiding information overload, self-isolation and excess screen time exposure.
Where do you think the knowledge gaps still lie, and what challenges does this research face in the future?
In our study, we attempted investigate the impact of the pandemic on patients with migraine, that has not been studied before, to our knowledge. However, we understand the limitations of observational survey studies, and that establishing a direct causal relationship can be difficult. However, we presented the first "real-world" evidence of the negative impact of an unprecedented global crisis on patients with migraine, with an overall adequate sample size. We believe that further large population-based studies are still needed to confirm our findings. We hope our study can be used to help planning and implementing future long-term strategies.
Finally, are there any new developments in research surrounding chronic headache or pain etiology that you think are particularly exciting?
I believe that treatment of chronic migraine is a dynamic and rapidly advancing area of research. The recent approval of several anti-CGRP/R monoclonal antibodies and CGRP receptor antagonists had offered a new hope for those patients, and opened the door for a more personalized approach in treating patients. I also think that the need for biological and clinical markers of therapeutic efficacy is needed now more than ever, to establish the proper targets, thus maximizing the cost-effective use of these treatments. Moreover, despite the current evidence on available neurostimulation-based and neuromodulatory treatment techniques, I still think that further studies are needed to confirm their efficacy in chronic migraine.